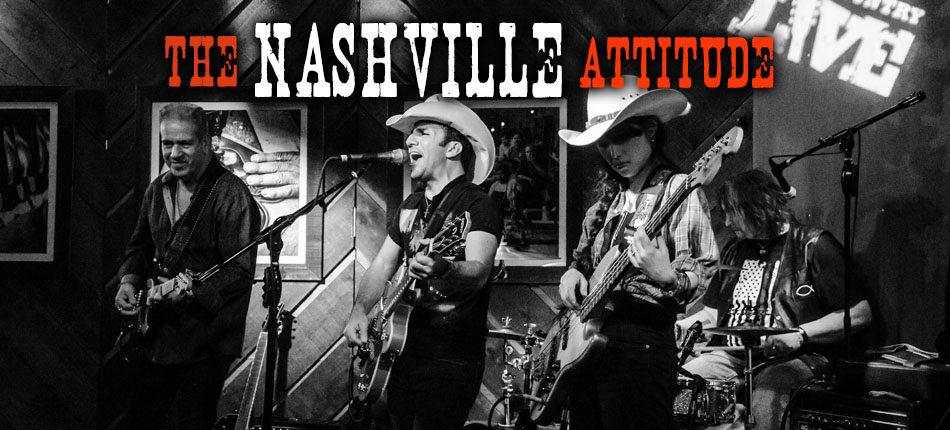 "Loved Loved LOVED Nashville Attitude on Sunday night! When will they be playing again?
Thanks Nick Owens for suggesting we come to the show!" – Autumn Moore.
Welcome to TheNashvilleAttitude.com
The recorded music and live performance of The Nashville Attitude has been entertaining audiences since 1996 and continues to forge ahead.
As a music lover from childhood, the dream of creating country or what I call Nashville music came to me after visiting Music City nearly 20 years ago. I fell instantly for the entire vibe (twangin' guitars,strong vocals, meaningful honest lyrics) and especially the dedication, versatility and proficiency of Nashville players and almost immediately the band was created. Although a sometime misunderstood moniker a noticeable one to say the least. I diligently set forth to create an act that would honor my heroes of Country, Americana music, some classic, some current, but way too many to mention. The result continues to be a successful musical venture filled with honky tonks, concert stages and much, much more.
I invite you to sample some of my original songwriting as well as live clips of the hardest working band I know covering the many genres of country music.

You will also be able to check out photos, video and read about some of the exciting performances and experiences we have had and continue to encounter.
Hope to see you at an upcoming show!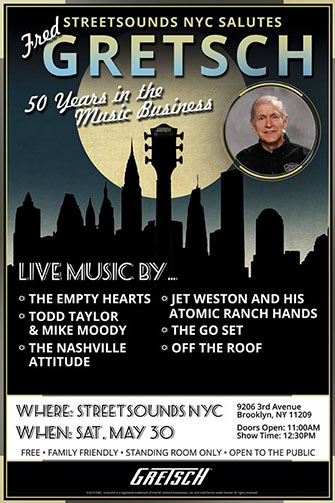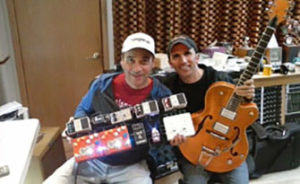 Marc proudly endorses Analog Alien pedals.
Many thanks to Jack and Joe Napoli for all the great gear.
www.analogalien.com